A Carsharing Program Exclusive to
Woodsmere Tenants for Vancouver Island*
Woodsmere Carsharing provides an affordable and convenient alternative to private vehicle ownership.
Woodsmere's station based carsharing program is a great complement to transit and cycling. In fact, we advocate that our tenants walk, cycle, and take public transit whenever they can and choose our carsharing for times when a car is needed.
Compared to the annual cost of car ownership (which is hovering around $10,000 per year!), Woodsmere Carsharing makes good dollars and sense.
About the Fleet - Chevy Bolts Electric Vehicles
Woodsmere Carsharing Corp. has acquired a fleet of Chevy Bolt 100% all electric vehicles to service our carsharing program.  See the details below or find out more on the Chevy website.
Go farther than you think
From your weekday commute to weekend trips and all the places in between, Chevrolet Bolt EV is ready to take you wherever you want to go. This ride is an affordable all-electric vehicle that offers up to an estimated 417 km of range on a full charge.† Plus, it offers available advanced safety technologies, plenty of space and good looks on top of that. With Bolt EV, there's nothing holding you back.
Woodsmere Carsharing is an exclusive program for tenants in Woodsmere communities. The program provides electric vehicles at each building on Vancouver Island for rent by the hour.
Woodsmere Carsharing members can book vehicles online, or using the Woodsmere Carsharing app, at any time up to 1 year in advance, for periods of 1 hour to multiple days.   Cars are returned to the same building and parking space to complete the rental period.
Members must be at least 20 years old, have a valid Class 5 drivers license, and provide an ICBC drivers abstract showing violations and claims over the past 2 years. Complete requirements and conditions can be found at Terms and Conditions.
To become a member of Woodsmere Carsharing, you must be a tenant in a Woodsmere building.
Woodsmere Tenants have full access to our Carsharing program with for the low annual fee of $5 (terms and conditions apply)
Woodsmere  rates are subject to PST, GST and a daily $1.50 Passenger Vehicle Rental Tax (PVRT) on trips lasting 8 hours or more charged on a per day basis.
Additional per kilometre charged to hourly use.  Daily use granted 100km usage before additional kilometre charges applied.
Woodsmere Carsharing Corp.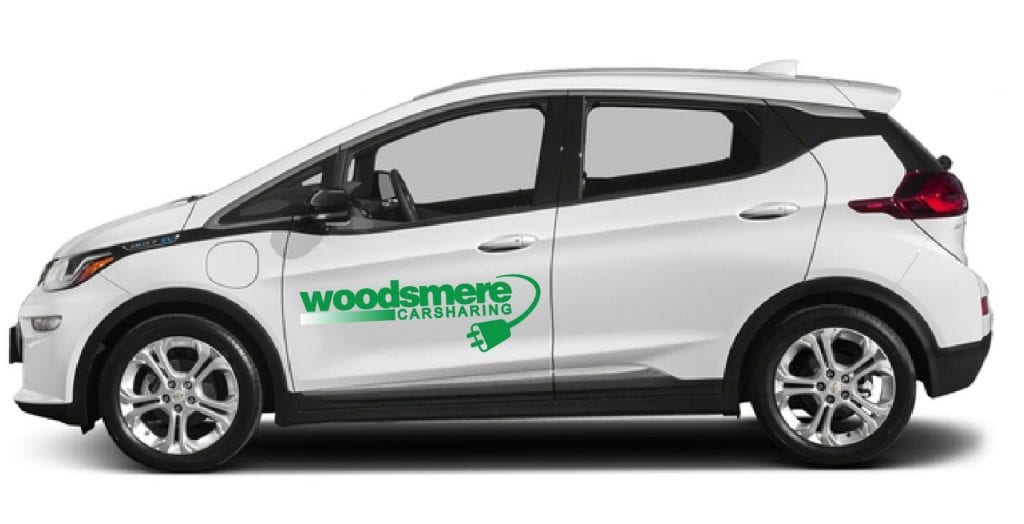 Customer Service: 250-888-6541
Head Office: 779 Blackberry Rd.  Victoria, B.C. V8X 5J3